Nihao (Hello) and Welcome!
You are about to download situational, practical and easy to learn Mandarin Chinese audio lessons for absolute beginners! Every audio lesson in this course comes with a complete PDF transcript, special audio dialogues and a review worksheet.
You can download and take these lessons with you to study anytime, at any place. For example, many of the students find it convenient to study in the car when commuting to work or school or working out in a gym.
We will help you develop the communicative ability in Mandarin Chinese by learning useful situational dialogues, practical vocabulary, language structures, grammar functions and related cultural background.
About the teachers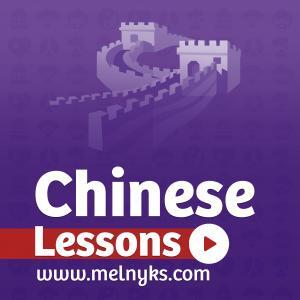 Serge Melnyk has studied Mandarin Chinese for over 25 years and spent 17 years in China. Serge has a Master's Degree in Chinese Linguistics and he used to work as an academic director in the International School in Shanghai.
Summer, a native Chinese speaker from Beijing and Pauline, a native of Taiwan are helping with the recordings of audio lessons and situational dialogues in this course.
All lessons are progressive, which means that you can start from "zero" level and after completing this course, you will be able to speak fluent Mandarin Chinese on a variety of familiar topics.
You can spend as much time on each lesson as you want, there is no time limit, all you need is to download the lessons and start learning Mandarin Chinese right away, at your own pace, whenever you have 15-30 minutes.
Every audio lesson is built on the vocabulary and grammar of the previous one. We recommend spending about a week on each lesson. There is a lot of review of the old vocabulary in the new lessons and all lessons are connected.
Signup now and get your 276+ Mandarin Chinese Audio Lessons, full PDF transcripts, review worksheets, extra audio dialogues and video tutorials!
As a member you will also be entitled to 24 hour support, so whenever you have a question or need assistance, we are here to help, no matter what lesson you are studying or what level you are! Please use the contact form on this Website for all of your questions or suggestions.